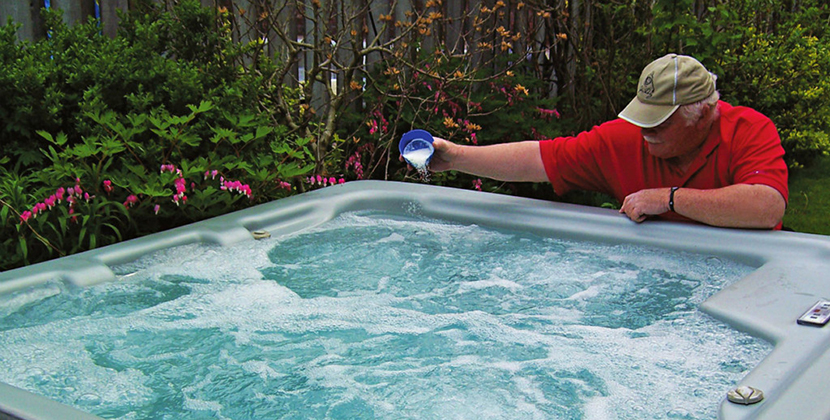 A tub business is a lucrative yet fancy business you can start in no time.
But how do you start one? Where do you begin?
In this article, we'll walk you through 5 steps in starting your own tub business:
Step 1: Make a business plan
Once you're sure you wanted to start this business, the first step you should do is to make a business plan.
Obviously, starting — and eventually running — a tub business isn't all about tubs, money, and clients. There's a lot of elements and forces in action.
A business plan serves as your guide — a roadmap — that will help you identify and achieve your business goals.
Tip: Your business plan doesn't have to be as long as your thesis. It can be as simple as a detailed checklist. Ideally, it should have important points about your business tactics, milestones, responsibilities, and others. All those can fit on a single page.
Furthermore, a business plan helps you outline different aspects of your business:
Type of services/products
Equipment
Clients/customers
Employees
Marketing
Type of services and/or products
Early on, it's good to have clarity on what you're going to offer.
Of course, you don't have to be a multinational business right away. What's important is that you have a clear direction on what path your business is going to take.
Initially, you're going to have either or both of these business models:
Retail (or dealership if you want to be the middleman between retailers and manufacturers)
Rental
Once you have established your business, you can upsell your services by adding some extra elements.
Let's say you chose rental as your business model. You can then add additional services/products for a cost:
Food
Beverages (especially wine)
Gazebo
Massage
And a whole lot more
Equipment
You also need to consider and assess the equipment and other things that you would need.
Naturally, since you're in the tub business, you would need a supplier for the tubs. As much as possible, you would want a supplier that offers the lowest price while still retaining the quality you need.
Previously, American brands dominated the tub market. However, they're too costly. In turn, you have to raise the rental fees (or retail price) to make up for it.
And who would like that?
This is the reason why Voomig invested in creating, designing, and providing Chinese-made spas that can compete at the international level at affordable prices.
If you're interested, feel free to get in touch with a Voomig representative today.
Clients/Customers
One of the keys to a successful business is knowing your customers.
Here are some questions that can help you identify your customers:
What type of people would be needing your service?
Are there any events that would lead your ideal customers to your business?
The key here is that you know who you serve so you can serve them well and convert them into loyal customers.
This would also be helpful later on when you'll be marketing your business to potential clients/customers. How would you know which door to knock (or phone to ring, email to send, etc.) if you don't who your customers are?
Employees
Whether in retail or rental, you wouldn't be able to do this alone. You need to hire additional people.
Once you figured out the services you'll be offering as well as the type of customers you want to deal with, you'll have a better understanding of the type of people you want to hire.
For instance, you're planning to rent your tubs for kiddie parties. Well, you need to have people on the ground to monitor your equipment. This will give you an idea that you need to have a kid-friendly staff so you wouldn't scare the kids away.
Marketing
Marketing is vital to your tub business.
This business isn't like a grocery store or a clothing store where customers would show up regularly. A tub business is much more than that.
That means you have to put in more effort, especially during the early days of your business. You might want to employ different marketing strategies such as:
Paid advertising
Word of mouth
Transactional marketing (coupons, discounts, events, etc.)
Internet marketing
And other forms
Once your business kicks in and starts taking in a steady flow of clients, it will then get easier since the word of mouth would get your business to people who need your service.
Step 2: Handle all legalities
After you ironed down your business plan, it's now time to settle the legal requirements needed for your tub business operation.
When starting out, some first-timers thought they could get away from making their businesses legal. However, don't be that person. All sorts of problems arise if you don't agree with the law.
When starting your tub business, there are a few requirements you need to settle:
Business name registration
Tax requirements
Business permits and licenses
Business name registration
First off, you should give a name to your business.
This will let the government know the name you're using for your business for legal papers. However, this doesn't mean that you have trademark protection for your name, but you can use it for branding purposes.
But if you're looking forward to expanding your business on a national level, you might have to trademark your business name.
If you're not sure what to name your tub business, here are some suggestions:
Use an easy (not hard to spell) and recognizable (what you're offering) name
Check the internet for existing names (especially with the same services)
Do a trademark search (if you want)
Use a catchy name if possible
Make sure it has an available domain name
Ask for feedback
Tip: Registering your business name gives you legal liability protection. Remember that accidents can always happen (not necessarily you or your staff's fault). At least, when it comes to worst, a person seeking damages can only reach company assets, not personal.
Tax requirements
Wherever you are in the world, you have to apply a tax form to report your taxes.
Taxes will vary from country to country. As you would need employees, you have to consult with your local government about the laws and regulations that cover taxes and forms.
Fortunately, we all have the internet. You can always check online first and see if there's a way you can apply for a tax form online.
Business permits and licenses
Lastly, you would need to obtain proper permits and licenses for your tub business.
Again, this varies depending on the country you're in. But all require businesses to obtain permits and licenses before operating.
Even when starting out, your business is subject to some laws and regulations. There are legal reports and forms you need to complete to become compliant. Check your local government which laws apply to your business.
Step 3: Establish your business' presence
The presence of your business could make or break your business.
There are two places you need to establish your presence:
Physical presence
Online presence
Physical presence
Because we live in a highly digitalized world, a brick-and-mortar store is becoming optional.
But if you decide to have one, do it strategically.
One reason you would want a physical store is when you want to localize your tub business. Offering your business to your local neighborhood can do your business a great deal.
If you're thinking about putting up a physical store, you might want to ask yourself these questions:
Is the location accessible?
How close are you to your ideal customers? Suppliers?
How close or far are you from your competitors?
Is the area business-friendly?
Can you afford to put up a physical store? (Did you check if renovations are needed?)
Is it legal to conduct business in the area?
Tip: Consider carefully if you need a physical store for your tub business especially when starting out. Honestly weigh the pros and cons.
Online presence
Creating an online presence should be at the top of your list.
Getting your tub business online will give you major benefits. The best among them is that you will be able to connect with your customers who are online.
It doesn't even matter where you are located. As of July 2019, 4.33 billion were active internet users according to Statistica. That's more than half of the world population.
And chances are? All of your customers who'd like to either rent or buy a tub from you is online.
But how do you establish an online presence?
There are at least 4 things you can do:
Build a website
Gain a social media following
Online forums and Q&A websites
Online advertising
Building a website for your business should be a no-brainer. Whether you know how to do it yourself or not, you should build one. Getting a technician is a worthy investment.
When it comes to your website, focus on SEO and copy. Your primary goal should be to increase your website traffic and conversion rate.
Tip: If you don't know how to do SEO or other technical stuff, you can always hire someone. If not, you can try and learn it yourself.
The second most important (and closely related) for you to do is gain a social media following. Of course, before you can gain followers, you'll have to create an account for your tub business across different social media channels.
Here's why:
Remember the billions of active internet users? Well, almost all of them have a social media account (especially on Facebook, Instagram, and Twitter).
Also, pay attention to forums and Q&A sites like Quora. Sometimes, a question like "Do you guys know a tub rental company in (certain place)?" pops up. And that's your cue to indirectly and softly plug your business.
Of course, you would need to set aside funds for online advertising. The competition for people's attention is getting harder every day. There's almost no way for you to get decent traffic or following in a short amount of time without online advertising.
The bottom line is, having an online presence makes all the difference.
Step 4: Get financing
Don't let your personal finances get in the way of starting your own tub business.
If you can't finance your own startup, get financial help. Here's some idea on where you can get financing:
Family
Friends
Business loans
There's a reason why this step is farther down — you need to have a business plan before you go asking for help.
Why would someone loan you money when you don't have a clear plan? Why would an investor look your way if you don't even know what you're doing?
Now, assuming you already have a business plan in place. The most obvious choice in seeking help from family and friends.
However, you should take caution. Turning friends and families into creditors risk their financial futures and might threaten some of your relationships.
To remedy this scenario, create a formal contract and financial projections. That should put their minds at ease and reduce ugly scenarios.
At the same time, you can also loan from banks and lenders. But for that to happen, you need to present your business permit. Also, you should have a good credit score.
Sometimes, lenders need to verify that the owner of the business has the ability to repay debts. They want to see how you manage debt.
When starting a tub business and you don't have enough financial capability, seek help.
Step 5: Plan to offer a great customer experience
Lastly, design your business so you would be able to give the best tub experience to your clients.
One of the secrets to a successful business is being "customer-centric". It's not about you nor the tubs. It's about your clients.
That means you have to boost your service whether you're in rental or retail.
Rental
One of your goals should always be to gain new loyal customers.
You have to polish every aspect of your business — delivery, set up, demonstration, and return. As much as possible, there should be no room for mistakes.
Tip: Watch out for how your employees drain the water from the tub after being used. Make sure they're well-trained and well-informed. You don't want to leave the customer with a flooded backyard.
Retail
If you're in retail, you got to make sure that your service and communication with the client continue even after the sale.
Why? Not just for etiquette. But remember the 'word of mouth'? It could easily backfire on you and smudge your business' good standing.
What's important is that you show the same genuine concern to your clients even after they bought your tubs.
Conclusion
Starting a tub business can be a bit daunting at first. But it would all be worth it. Just follow the steps outlined above and you'll be on your way.